Contact us in order to help you with obtaining visa to Republic of India from the Czech Republic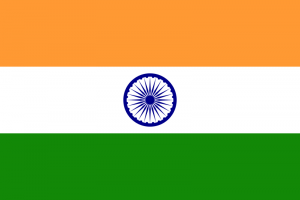 ONLINE APPLYING – Visa Obtaining Process
Visa submissions: Online
Visa collections: Online
Visa length: 365 days (each visit should not exceed 180 days)

Process: up to 5 business days
Presence of the applicant required: No
Notes:

e-Visa allows arrival at the following airports and seaports: Ahmedabad (AMD), Amritsar (ATQ), Bagdodra (IXB), Bengaluru (Bangalore) (BLR), Calicut (Kozhikode) (CCJ), Coimbatore (CJB), Delhi (DEL), Chandigarh (IXC), Chennai (Madras) (MAA), Gaya (GAY), Goa (GOI), Guwahati (GAU), Hyderabad (HYD), Jaipur (JAI), Kochi (Cochin) (COK), Kolkata (Calcutta) (CCU), Lucknow (LKO), Mangalore (IXE), Mumbai (Bombay) (BOM), Nagpur (NAG), Pune (PNQ), Thiruvananthapuram (Trivandrum) (TRV), Tiruchirapalli (TRZ) , Varanasi (VNS)
Only for the following nationals: Albania, Andorra, Angola, Anguilla, Antigua & Barbuda, Argentina, Armenia, Aruba, Australia, Austria, Azerbaijan, Bahamas, Barbados, Belgium, Belize, Bolivia, Bosnia & Herzegovina, Botswana, Brazil, Brunei, Bulgaria, Burundi, Cambodia, Cameron Union Republic, Canada, Cape Verde, Cayman Island, Chile, China, China- SAR Hongkong, China- SAR Macau, Colombia, Comoros, Cook Islands, Costa Rica, Cote d'lvoire, Croatia, Cuba, Cyprus, Czech Republic, Denmark, Djibouti, Dominica, Dominican Republic, East Timor, Ecuador, El Salvador, Eritrea, Estonia, Fiji, Finland, France, Gabon, Gambia, Georgia, Germany, Ghana, Greece, Grenada, Guatemala, Guinea, Guyana, Haiti, Honduras, Hungary, Iceland, Indonesia, Iran, Ireland, Israel, Italy, Jamaica, Japan, Jordan, Kazakhstan, Kenya, Kiribati,Kyrgyzstan , Laos, Latvia, Lesotho, Liberia, Liechtenstein, Lithuania, Luxembourg, Madagascar, Malawi, Malaysia, Mali, Malta, Marshall Islands, Mauritius, Mexico, Micronesia, Moldova, Monaco, Mongolia, Montenegro, Montserrat, Mozambique, Myanmar, Namibia, Nauru, Netherlands, New Zealand, Nicaragua, Niger Republic, Niue Island, Norway, Oman, Palau, Palestine, Panama, Papua New Guinea, Paraguay, Peru, Philippines, Poland, Portugal , Republic of Korea, Republic of Macedonia, Romania, Russia, Rwanda, Saint Christopher and Nevis, Saint Lucia, Saint Vincent & the Grenadines, Samoa, San Marino, Senegal, Serbia, Seychelles, Sierra Leone, Singapore, Slovakia, Slovenia, Solomon Islands, South Africa, Spain, Sri Lanka, Suriname, Swaziland, Sweden, Switzerland, Taiwan, Tajikistan, Tanzania, Thailand, Tonga, Trinidad & Tobago, Turks & Caicos Island, Tuvalu, UAE, Uganda,Ukraine, United Kingdom, Uruguay, USA, Uzbekistan, Vanuatu, Vatican City-Holy See, Venezuela, Vietnam, Zambia and Zimbabwe
We recommend to submit the online application at least 2 weeks before the departure.
Form of issued visas: ETA (Electronic Travel Authorization)
Fees expected: Visa fee USD 82.01
Collection of documents
Online applying on the applicant's behalf 
Following up on the application process
Receiving a notification about the approval
APPLYING AT EMBASSY – Visa Obtaining Process
Visa submissions: Mon–Fri 09:00–12:00
Visa collections: Mon–Fri 16:00–17:00
Visa length: 1 year or 1–5 years

Process: up to 10 business days
Presence of the applicant required: Yes, only when applying – photo and fingerprints of the applicant will be captured
Notes: Visa is valid from the date of issue, not from the date of entry to India. Foreigners holding other than a Czech passport should submit a proof of long-term stay (residence permit) in the Czech Republic.

Application should be submitted at least 1 month before the departure.
Form of issued visas: Visa sticker
Visa fee for Czech nationals:
1 year validity: CZK 4 330 
1–5 years validity: CZK 6 150
Visa fee for nationals other than Czech:

1 year validity: CZK 4 800–11 000 (fees may vary by nationalities)
1–5 years validity: CZK 10 000–20 000 (fees may vary by nationalities)
Collection of documents
Filling in the online application form on  applicant's behalf
Accompanying applicant to the Embassy in Prague for the bio metrics
Following up on the application process
Collecting the passport with issued visa from the Embassy in Prague
Returning the passport to the applicant